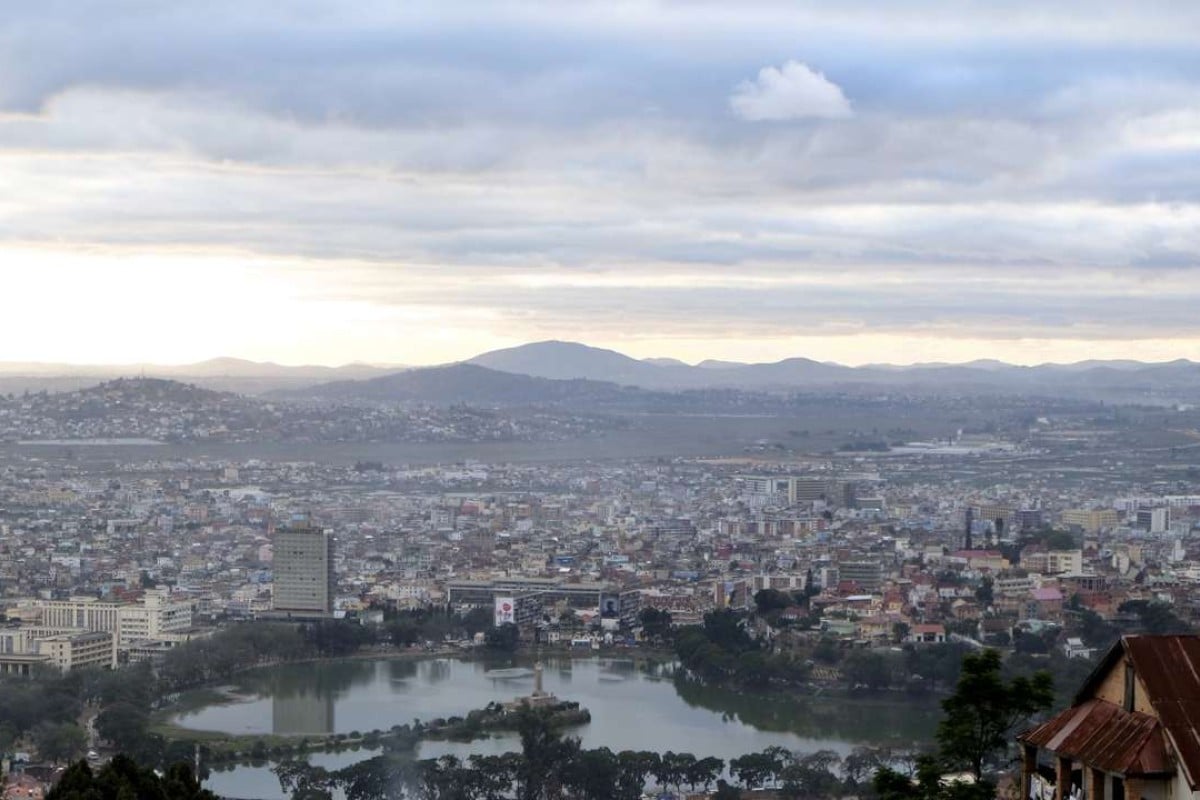 For new arrivals to Madagascar, negotiating the capital, Tana, provides something of a challenge.
The island nation, with its cute lemurs, colourful chameleons and bizarre baobab trees, is unlike anywhere else on Earth, so it's little surprise to find that its capital is as crazy as the rest of the country. It's called Antananarivo ("the city of one thousand") but that's a bit of a mouthful even for the locals, so everyone calls it Tana.
The strangeness begins on arrival at Ivato International Airport, and a terminal that looks more like a garden shed. Having been sent back and forth between two desks, with staff demanding forms of some sort, I soon realise my schoolboy French is rustier than I had thought. No one, it seems, speaks English, but eventually I'm granted a bright red and yellow visa for a fee of US$25.
At the other end of a potholed, two-lane road, Tana sprawls over steep hillsides. The capital, which sits at an elevation of about 1,300 metres, is more or less the geographical centre of the world's fourth-largest island. As we approach the city centre, we get tangled up in traffic that takes a couple of hours to negotiate. By the time I reach my hotel I'm frazzled.
The next morning, in need of some Malagasy currency, I head for an ATM accompanied by a security guard from the hotel. At the first bank, there's a queue 100 metres long, so we hop in a taxi brousse for a trip to another bank. These overcrowded minibuses are the best way to meet the locals – about 30 of them are usually crammed into each 12-seater van.
At the queue-free ATM, I withdraw 400,000 ariary (about HK$1,000), but the wad of notes is so big it won't fit in my wallet. I cling on to my pocket on the return trip in an overflowing minibus, mindful of the warnings about pick-pockets, bag-snatchers and muggers issued by hotel staff.
The districts of Tana all have impossible names – Ambatomitsangana, Antohomadinika and Tsimbazaza, for example – and the sinuous, narrow streets seem to double back on themselves as they negotiate the steep hillsides, making exploring the city a challenge.
Five streets converge on my hotel, and all are gridlocked as I head out to Analakely Market, in the city centre. Fortunately, the receptionist has let me in on an essential piece of local knowledge – it's quicker to walk and use the stairways than to sit for hours in the traffic.
Tana's topography may cause chaos for traffic, but it also opens up sweeping vistas at unexpected moments, of grand colonial buildings, simple brick houses with wraparound verandahs and church steeples piercing the skyline.
I make my way down the steep stairway to the market, surprised to see crowds gathered around heaps of battered shoes and boots, old typewriters and faded French grammar books. A young boy is singing for his supper; blessed with a good voice, he has a few donations in the tin can at his feet.
Mounds of luscious strawberries and rambutans, heaps of cauliflowers and pumpkins, clusters of lethal-looking chillies and bunches of delicate vanilla pods are all piled high on stalls, alongside baskets overflowing with neatly prepared vegetables that resemble art installations.
In the faces around me I see pure African, African mixed with Oriental, Indian with African, Indian with Oriental, and a hint of Caucasian thrown in here and there. The features of the resulting Malagasy people, who consist of 18 distinct tribes, make them a race apart.
As I wander along Avenue de l'Independence, a broad boulevard with fenced-off gardens in its central divide and Tana's main thoroughfare, I stumble across the country's annual carnival. Gazebos stand on either side of the street, each representing a province. I've missed the parade but there's still lots to experience – kids screaming with delight as they spin round in a hand-propelled Ferris wheel; candy floss sellers doing a roaring trade; face painters; musicians kicking out irresistible rhythms; and dancers, moving in ways that make my jaw drop.
It's too far to walk, so I opt for a taxi ride, accepting I'll have a long wait in the crawl­ing traffic. What I'm not prepared for is having to get out and push when the driver stalls the car and the battery dies. We limp across town, stuttering and stopping, push­ing and lurching on, until we reach the top of what looks like the highest hill in town.
I clamber back into the clapped-out taxi, relieved to think I won't have to push it on the downhill journey back, and settle in for a couple more hours tangled up in the narrow cobbled streets of Tana.